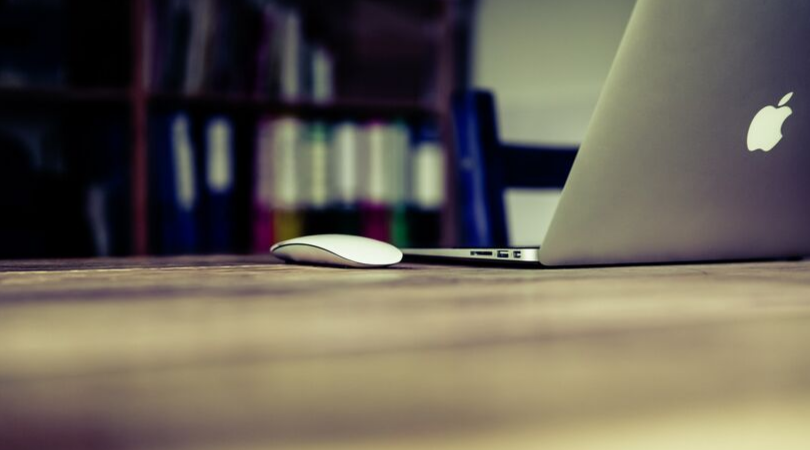 After the furore that surrounded the release of the September Core Update, are we seeing further signs of a Google algorithm update carrying on into October 2019? Google did after all indicate that the core update would take a few days to be fully rolled out. Is it possible we are seeing a continuation of this? It may only be the 3rd of October but we are seeing initial signs of a potential shake up in the result pages. SEMrush has thrown up a score of 5.3/10 on a desktop viewport throughout the United Kingdom. This climbs up to 5.5/10 on a mobile viewport. This appears to be constant throughout Europe with scores as high as 5.4/10 (Germany) and 6.5/10 (Spain) recorded.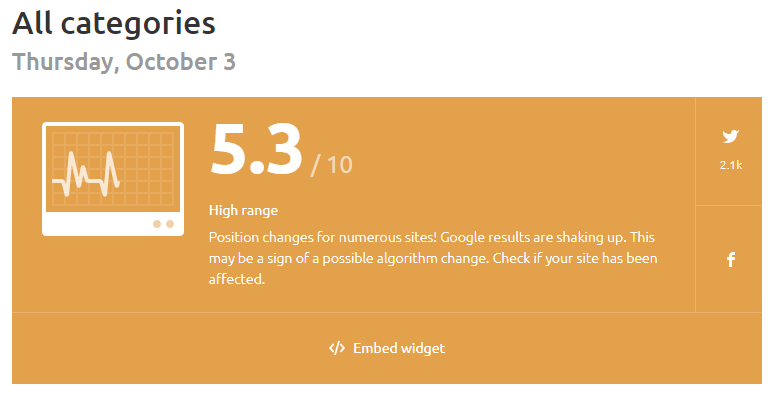 This could of course be completely unrelated, hundreds of updates are released a year. However, it is interesting to note what appears to be high volatility so soon after a major core update. We or our clients are not currently witnessing any major changes from a traffic or ranking perspective but it is of course early days and there does appear to be some low lying algorithm chatter.  We will continue to monitor and provide any updates as and when they occur!
The fallout from Google's Core Algorithm Update September 2019
While it is early days to be able to provide a comprehensive analysis on the impact of the Core September Update, it is interesting to consider the initial results. As with any update, whether it focuses on a core update, quality or even interface and user experience, search results will change. There are inevitable winners and losers with impact upon rankings and traffic. We can also experience large fluctuations in other metrics such as click-through rates. Core updates only tend to occur several times a year, around once a quarter.
Initial results suggest that the September Core Update is not as strong as the June Core Update. September's update appears to have had more of an impact upon Your Money or Your Life (YMYL) sites, where quality of content and the trustworthiness of this play a particularly important role, as incorrect information can have a far more serious impact. On first impressions a big winner was the Daily Mail, which of course took a large hit earlier on in the year but does appear to be bouncing back.
The nature of core updates brings the potential for large fluctuations and the chance your site can plummet. Google is often reluctant to comment on specific updates, instead pointing towards their webmaster guidelines, which tells us to focus on the quality of our content, a strong and authoritative backlink profile and technical SEO optimisations with a particular focus on site speed and mobile usability.
Google's BERT Algorithm Update
Throughout the week commencing 21st October, Google has been rolling out an algorithm update based around Bidirectional Encoder Representations from Transformers or BERT for short. This has been labelled by Google themselves as 'the biggest leap forward in the past five years, and one of the biggest leaps forward in the history of search'. The primary function of this update is to allow Google to better understand search queries, likely to affect one of every ten searches, in a way humans will understand.
How Will The BERT Algorithm Affect Me?
Expected to be fully rolled out by the end of the week (Sunday 27th), it will initially be live for all US English language queries. Similar to RankBrain, it is a machine learning algorithm that aims to better understand queries, content and context. By better understanding the nuances and context of words in a search query it will provide more relevant search results, taking into account the human nature of search queries that will be used in conversation.
Google is placing a particular emphasis on the size of this update, not in terms of immediate search fluctuations but more on the impact it will have upon search results. It is expected to impact 10% of all search queries. Used in conjunction with other language algorithms such as RankBrain, it is unlikely that you will be able to optimise specifically for BERT, instead focus on the quality of your content and write for humans. It is still too early to be able to determine the full impact of this particular update. As the results become clearer we will be able to examine it in more detail.
Has your site taken a hit from the recent core algorithm update? Is your digital marketing strategy struggling in the current SEO climate? Or perhaps you are just starting out and don't know where to begin? If any of these scenarios apply to you, why not try out our free SEO audit!
Free SEO Audit