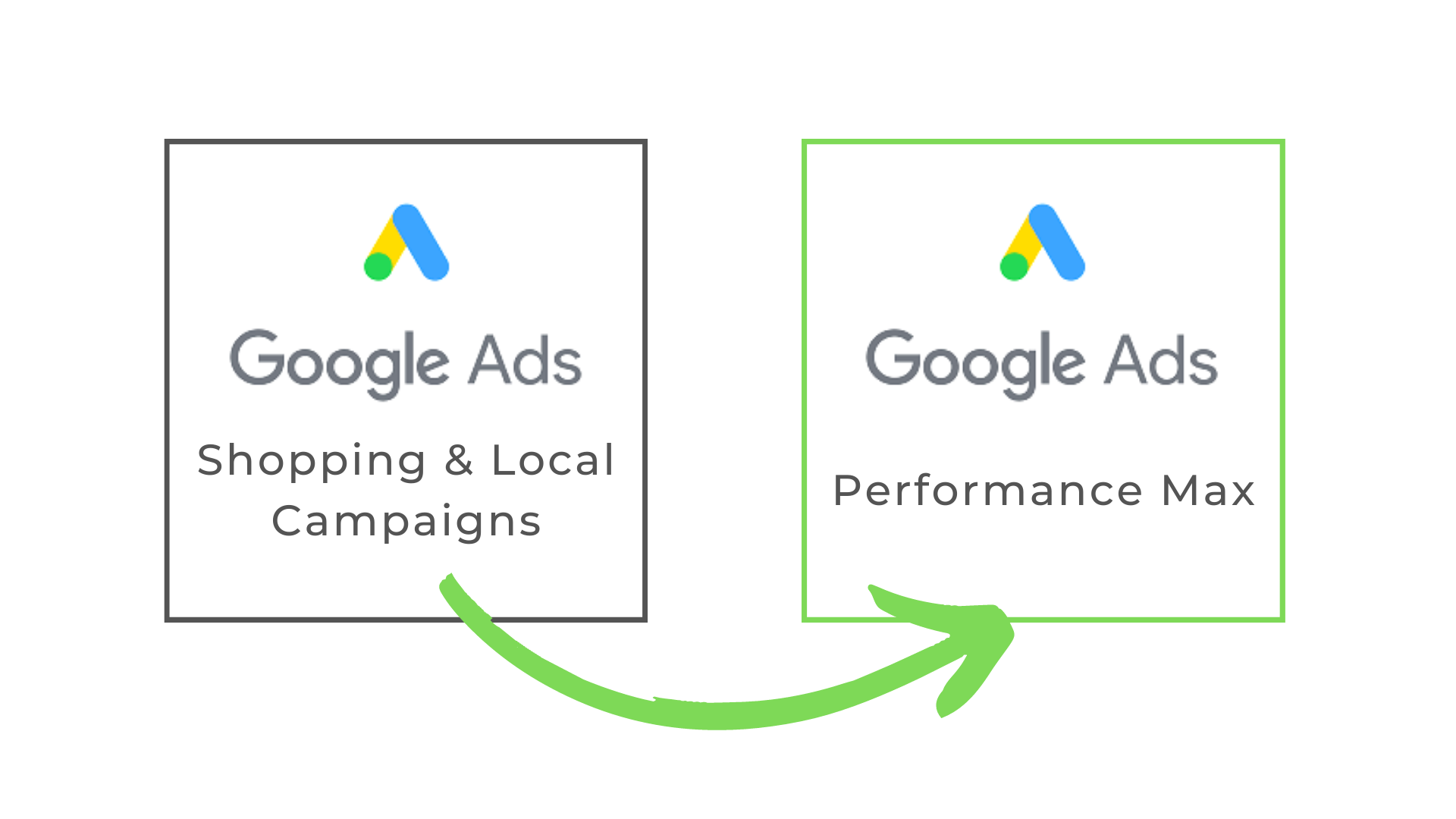 Google is upgrading Smart Shopping and Local Campaigns. Now, with an easy one-click tool, you can change them to Performance Max versions, one by one or all at once. If you leave them as they are, then they will be upgraded automatically before September 2022.
Accordingly, Performance Max will be the only option for business companies, running Shopping and Local Campaigns.
In this article, we'll discuss the reasons Google is replacing Smart Shopping and Local Campaigns with Performance Max and what the last can bring into the world of Google advertising.
What to Do Before Full Switching to Performance Max
First, there is no reason to worry. Performance Max will come without big setting changes. That is a big relief. So, if you have existing shopping ads, Performance Max won't change them.
The only upgrades the program brings are new ad inventory, available across YouTube, Google search and discovery networks, and new automation insights.
We advise testing this new ad campaign type in advance before Smart Shopping and Local Campaigns tool leaves with a bang.  This way, you will know what to expect and how to work it effectively for the best business results.
To successfully start a Performance Max campaign, you should choose your additional creative assets for your asset groups, audience signals to indicate prospective conversions and the right budget.
To speak about audience signals in more detail, they are crucially important. Audience signals are true success providers in the automated Google jungle as they optimise your campaigns to attract more customers!
So, what is this new Google Ad campaign type?
What is Performance Max & How Can It Help Your Ads?
Performance Max is a new campaign type that allows access to all Google Ads inventory from a  single campaign. It helps you to find more customers across all of Google's channels like YouTube, Display, Search, Discover, Gmail, and Maps.
By enrolling Performance Max, Google promises more conversions. It literally takes your ads and makes them better. So, all that is left for you to do is to give Google as much information as possible and in the end, to enjoy the fruit of Google optimisation. In fact, it's very similar to Responsive Display Ads.
Advantages of Performance Max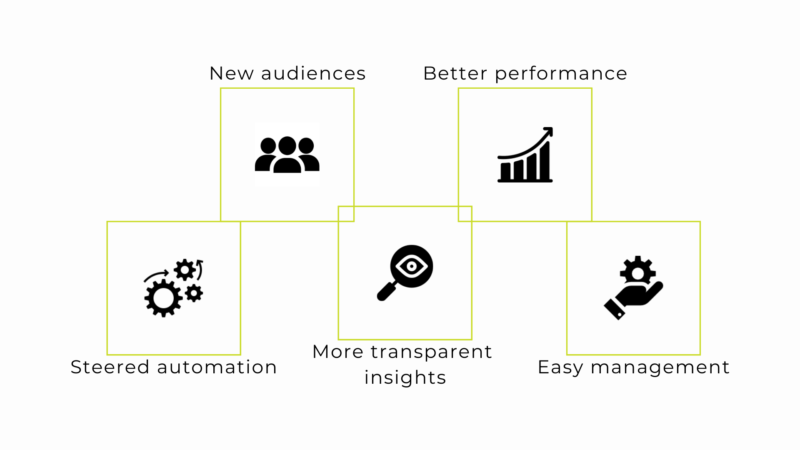 Among plenty of Google Performance Max advantages, there are four most important ones:
Google uses consumers' behavioural features and preferences across all the channels. This way your ads are shown to the right people at the right moment.
You are able to give Google your creative assets to find new customers. You can also observe which one of them brings the most results.
This new ad campaign type can automatically optimise your budget and bids for better performance across all the channels.
You are able to observe which audience segments and image combinations are having the most success in reaching users. 
Additional Controls
Except for the benefits of Performance Max, there are also a few additional controls, such as:
budget & bidding
location, language & ad scheduling
advanced URL choices
asset groups set up
the automated targeting
ad extension set up
Drawbacks
As for the disadvantages of Performance Max, a lack of reporting is the most obvious one. For example, it's impossible to report on performances by asset group or targeting. It makes it clear that it'll be impossible to tell who's seen your ads and to add exclusions for audiences, keywords and demographics.
It's obvious that Google Ad campaigns will never be the same thanks to Performance Max. More automation comes into the game and we have to take it into account. A little preparation before big changes is necessary. Get to know Performance Max type to achieve great Google Ad results in the soonest future.
Read about the discontinuation of Expanded Text Ads and Google Universal Analytics.