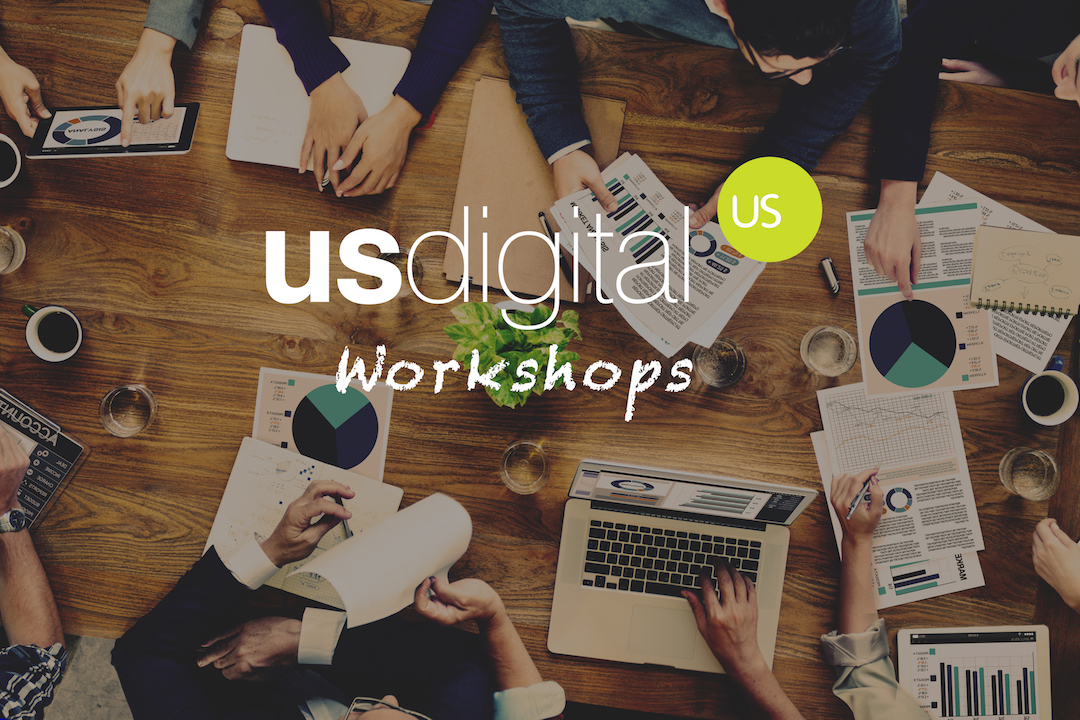 The USdigital team has been working with a number of clients both new and existing lately through the delivery of tailored SEO and Digital Marketing workshops. The aim of the workshops is to clearly define the importance of online marketing to the audience through the use of real life working examples that are both relatable and of interest.
Our most recent workshop, delivered to the UK Marketing team of globally operating client thyssenkrupp PLC kicked off with the fundamentals of digital strategy and how any new campaigns should be approached. We then went on to also share some interesting comparable data between the clients' many UK operating websites and their competitors across both business and consumer markets that unearthed some very interesting findings.
This half-day workshop contained a wealth of information for the client and also included open group discussion, one to one chats and a variety of interactive activities, which gave the audience the opportunity to put their SEO/Digital understanding to the test.
Our latest workshop was very well received by the client and we are currently in the process of planning further sessions across a variety of industries – here is what the client had to say following the session:
I just wanted to say a big thank you to you both for hosting such an interesting and engaging workshop today. I can speak on behalf of all attendees when I say that we all enjoyed today very much.
 Melanie Fleet, Communications Manager thyssenkrupp UK.
  If you'd like to learn more about the sessions and workshops that we are able to offer get in touch on 0116 247 1777 or email hello@localhost. Our sessions are crafted individually and can be tailored to suit audiences at all knowledge levels.