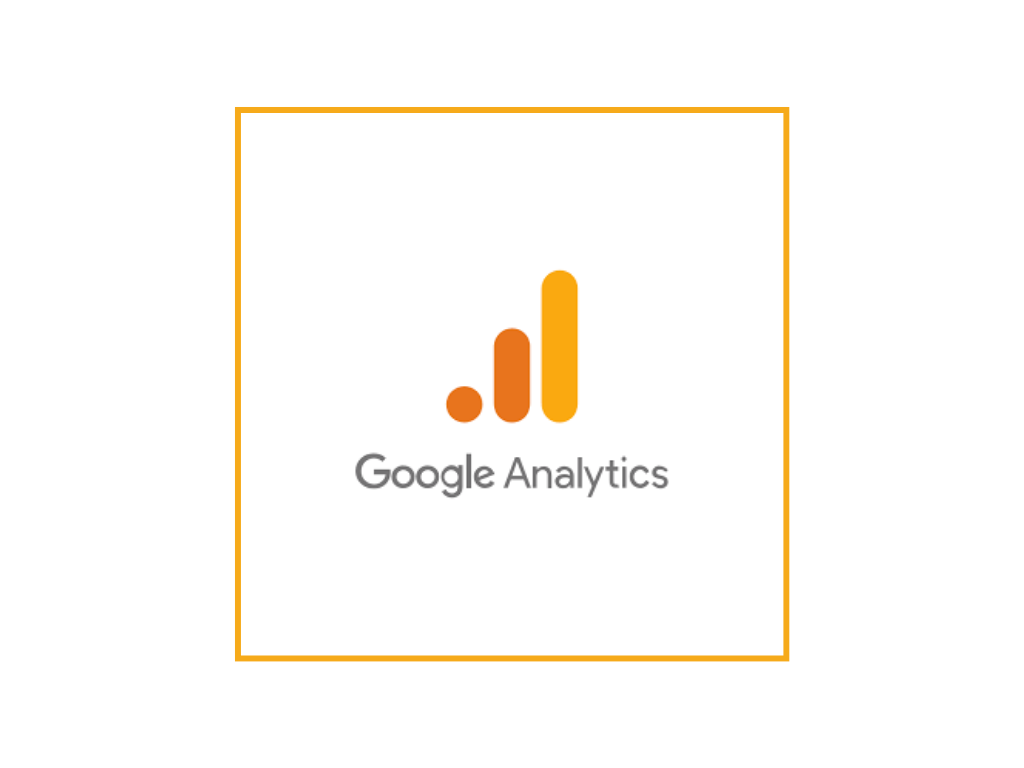 Google Brings Down the Curtain on Google Universal Analytics, In July 2023
In a year and a few months, on July 1, 2023, Universal Analytics will cease to process new data and Google Analytics 4 will take its place.
Universal Analytics 360 properties will continue the work of data processing until October 1, 2023.
And then, the new era of Google Analytics will fully begin.
Why Does Google Discontinue Google Universal Analytics?
 A couple of years ago, the Google team humbly presented their new product – Google Analytics 4. The appearance of this new software meant significant changes approaching. And now, they are waiting outside the door, and we can hear them knocking.
Before letting them in, make sure that you've set up Google Analytics 4 and use it whilst still running your Universal Analytics. This way, you'll allow the new program to build important historic data that it won't initially have. Collect as many meaningful reports as you can to feel confident with your decisions in the future.
So, Google Analytics 4 doesn't have important data reports available, but it has plenty of other beneficial features which we'll discuss next.
What Are the Advantages of Google Analytics 4 over Universal Analytics?
As mentioned earlier, Google Analytics 4 doesn't have access to necessary data. However, it doesn't affect its general excellent performance.
Google Analytics 4 or GA4 is great when it comes to insight collecting. Unlike Universal Analytics, GA4 is capable to collect and process information from versatile platforms. It measures data across both websites & apps which is extremely important nowadays. It also uses an event-based data model that enables GA4 to monitor across multiple platforms.
Moreover, unlike Universal Analytics, GA4 does not rely on cookies. This is one more reason you should keep Universal Analytics running for as long as possible to make the most of third-party cookies. As GA4 will not allow you to do so. GA4 only relies on first-party cookies as Google has chosen the tactics of new privacy development. Lately, it mostly uses insights and predictions powered by machine learning. The general discontinuation of cookies utilising isn't beyond the sunset.
In addition, GA4 is here to protect web users' privacy because nothing else can be more important than safety.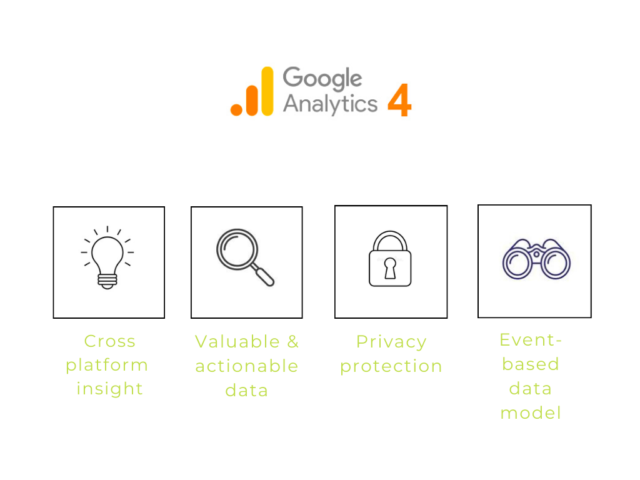 Other Bonuses of Google Analytics 4
Here are a few more benefits of Google Analytics 4:
A better understanding of what customers expect from your business
"(..) people's needs are rapidly changing and you have to make real-time decisions in order to win – and keep – new customers. Based on your feedback, we simplified and re-organized reporting so you can intuitively find marketing insights based on the part of the customer journey you're interested in."
A new effective approach to data control
"Because the technology landscape continues to evolve, the new Analytics is designed to adapt to a future with or without cookies or identifiers. It uses a flexible approach to measurement, and in the future, will include modelling to fill in the gaps where the data may be incomplete."
More valuable & actionable data
Machine learning helps to observe user behaviour and conversions, and create new users audiences. Integration of Google products helps to collect the combined web and app data. This way it makes ad campaign optimisation easy.
The world evolves and needs new changes which can make processes easier and more protected. Google Analytics 4 is one of them. The necessity of platform integration and web users' security is impossible to overlook. GA4 is one more step into the future where machine learning domineers over human influence. Get ready as it happens very soon, – July 1, 2023.
Our USD team is more than ready to go. We will ensure that we have a full year's worth of data to monitor the progress of our existing campaigns.
To read about the discontinuation of Expanded Text Ads, click here.